We love each and every one of our couples that choose Keswick Vineyards as their wedding venue. The following testimonials are just a select few of the wonderful couples that have felt we made their day as special as possible. To see more reviews and testimonials please visit our pages on The Knot and WeddingWire
Garret & Lacey

06.08.2019
Cindy and team were absolute rockstars, and being someone who is relatively type A, it amazed me how easy to was to hand the reins over to the Keswick team. They were incredibly flexible, professional and kept the flow of the evening going perfectly. I couldn't imagine having a better wedding and it is 100% thanks to the team at Keswick!
Photography by Stephanie Messick
"Thank you so much for a lovely experience preparing for the wedding and a perfect wedding day. We're so glad you were so flexible and we got the wedding we wanted. Can't wait to go back for tasting room events!"
Photo by Klaire Dixius
Siobhan & Chris 11.04.2018
"I cannot say enough good things about Keswick! The venue is STUNNING and we got married there on a gorgeous fall day. Our guests could not say enough good things about how truly stunning the venue was.
We used them as our day of coordinators as well and our day went off LITERALLY without a hitch. They were organized, helpful, and made us feel so special! Colleen and Cindy were always responsive and truly amazing to work with! I cannot emphasize enough how integral Keswick was to making our wedding day, and the whole planning process leading up to the day, magical! So blessed to be part of the Keswick Family!"
Taylor & Garrett 10.14.2018
"Cindy, Keswick's owner, with her beautiful smile, was warm and inviting and truly knows her stuff. Very professional and thorough from our initial meeting to wedding day. And so enjoyed our interaction with their wedding coordinator, Colleen. Beautiful person and so very kind and polite. Quick and responsive to every email and phone call. Truly, a top-notch team. My daughter's wedding at Keswick in October will forever be a beautiful, magical memory. Keswick is a very special place!"
Jasmine & Justin 09.29.2018
"Our wedding at Keswick Vineyards was absolutely perfect on 9-29-18. Keswick's Day of Coordination services was outstanding. Colleen and Cindy were able to pull all of our hard work together after a stressful year of planning and had loads of amazing feedback and ideas prior to the big day. The venue is breathtaking - I couldn't imagine getting married anywhere else."
"The Keswick Vineyards and Staff are the absolute best! The venue is magical, the staff is patient, professional, and just plain wonderful. My son's wedding was planned from Germany and Chesapeake, VA, Cindy and Colleen were absolutely on top of everything. They kept everything organized for us and made sure that nothing was missed. I cannot express how grateful I am that we had the wedding at Keswick Vineyards."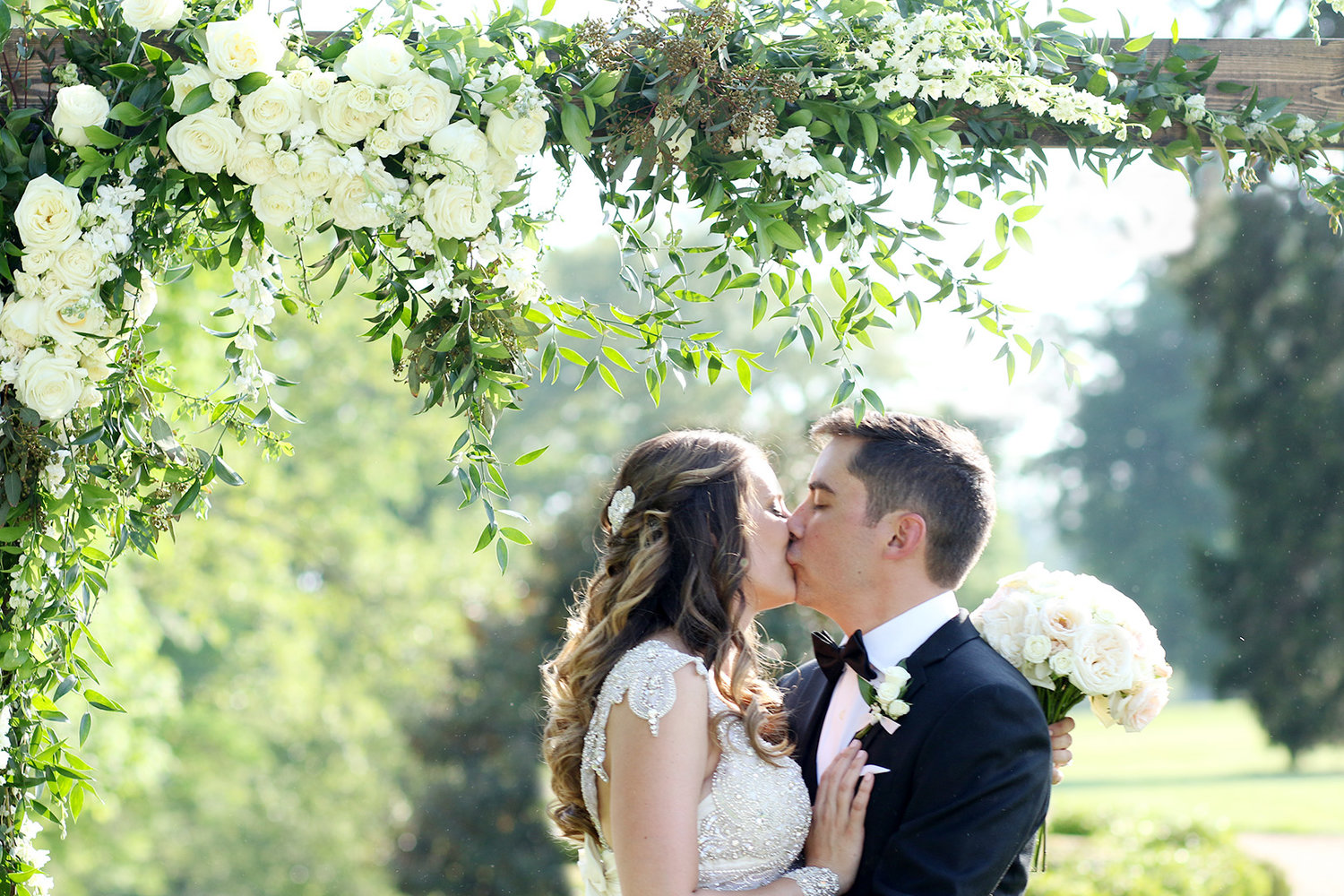 "Keswick is the perfect venue for a wedding! There are so many amazing things about this venue & the family that runs it - I could write about it all day! Cindy and the wedding team are fantastic, and made us feel right at home. We picked the venue simply because we were treated so well when we visited. The views are outrageous and after our wedding everyone was talking about how incredible this venue was. From the different areas to get married, to the house you get ready in, to the tent - they make sure everything is perfect. I would highly recommend this venue to anyone looking to get married at a vineyard in Virginia. They are the best of the best!"
Stephanie & Will 05.06.2018
"Cindy, the owner, and Colleen, our wedding planner were so helpful and the day went beautifully. You can see that the setting is beyond compare, but the people and their competence and kindness even surpass the breathtaking ambiance. I strongly recommend hiring Keswick as the day-of coordinators as well. They have also developed a list of preferred vendors who are outstanding and work well together. We loved our son's wedding and are so thankful to Cindy, Colleen, Brian, and all the workers - and to Stephen for making wonderful wine to help us celebrate. Magical day, wonderful people!"
Rebecca & Jesse
05.05.2018
"Keswick vineyards was a beautiful place for our wedding. Our guests loved the vineyard views and the gorgeous tent, and the wines were delicious. Cindy and Colleen were great to work with, incredibly professional, and helped us with everything we needed to make our day perfect. I would highly recommend this venue to anyone."
"All in all, we were comfortable, at ease and extremely thrilled that we chose Keswick Vineyards to be the place that would stay in our memory forever. We couldn't be more thankful for the time, energy and careful planning that Keswick did to help me us have the most beautiful and memorable day of our lives!"
"The team at Keswick truly made our day perfect and special in every way."
Melissa & Marcin
10.15.2017
"So much beauty in one setting--the fountain, the vineyards, the lush natural gardens and a poolside view. However, the best part of the experience was the sheer talent and professionalism of Cindy"
"Keswick was honestly everything we had dreamed of. The vineyard is perfectly set up for weddings and the owner is unbelievably helpful and involved in the whole process. We can not believe we were fortunate enough to get married here and we absolutely would recommend Keswick if you are looking for that perfect vineyard wedding."
Lyndsay & Shawn
10.01.2017
"Cindy and the Keswick team made everything about our wedding day seamless and perfect."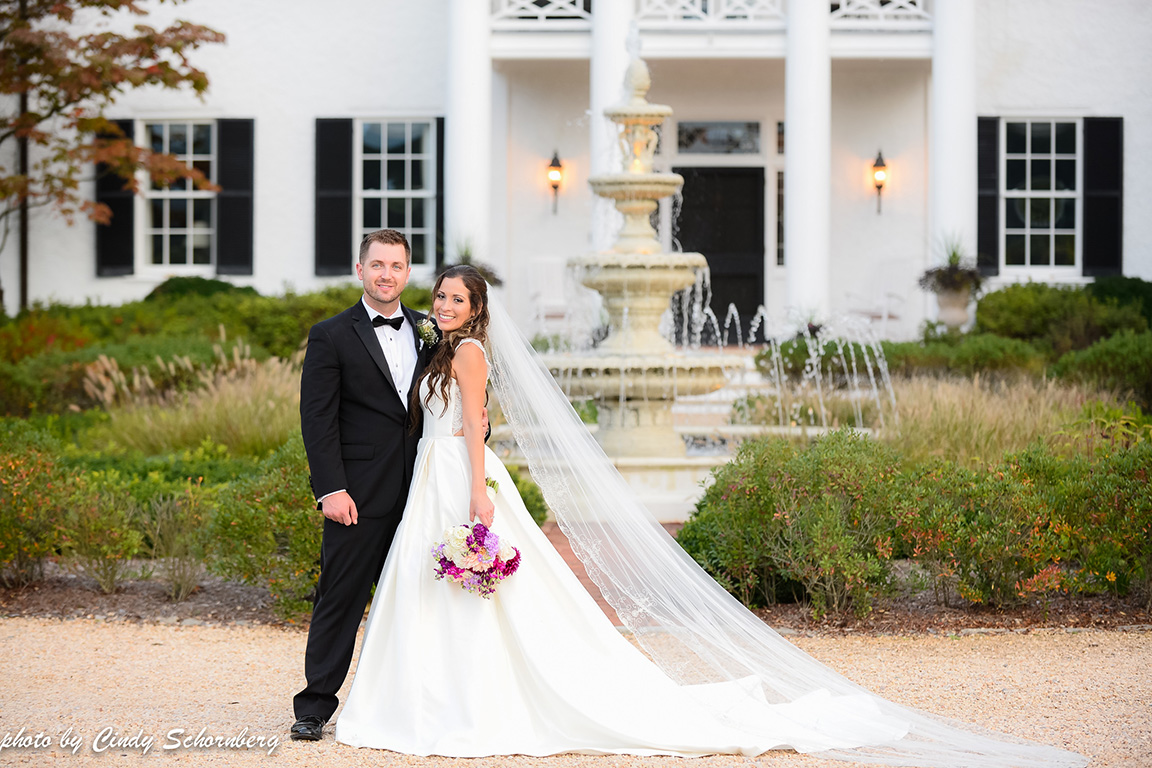 Cinthya & Brandon
09.17.2017
"Hands down the best venue/coordinator team a bride and groom could ever hope for! My husband and I are so glad we stumbled upon this gem and our guests can't stop talking about how beautiful everything was, beginning with the location. Believe me when I say, look no further, this is it :)"
Nicole & Andreas
06.09.2017
"If you're looking for a venue that displays the beauty of VA, I highly recommend visiting Keswick Vineyards. You will not be disappointed and they are passionate about making your dream wedding come true!"
"The tent is beautiful and the sunsets at Keswick are amazing. Look no further if you're trying to pick the most elegant, classy location for your wedding!"
Hillary & Peter
10.01.2016
"The KV team is one of the most organized and thoughtful teams I have ever met. They are not only there to make sure that you have a gorgeous background, but they care about the actual marriage."
See more reviews & testimonials: